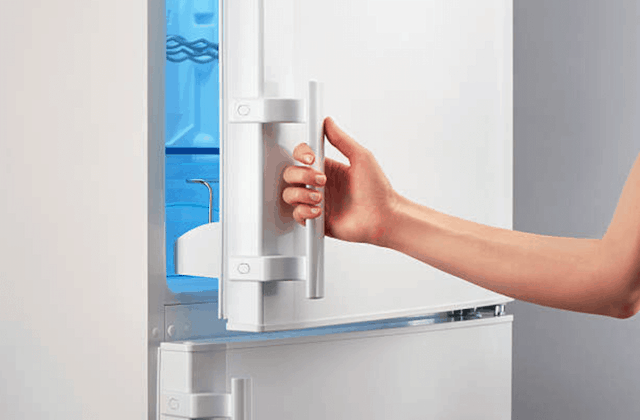 CALL FOR REFRIGERATOR REPAIR:
(530) 531-8673
If you like buying food in bulk, it is definite that you will need a refrigerator in your house to store food. Nevertheless, if your refrigerator is not working properly, it risks spoiling the entire stored food and this could lead to wastage. Therefore, we have seen the importance of discussing refrigerator problems with you. You will need to hire repair services in the event where your refrigerator breaks down.
Chico Appliance Repair is always available to sort out your refrigerator issues. In most cases, we offer same –day repair services to these appliances. This is because we wouldn't want you to run into losses. We will make sure that your refrigerator is running again in no time.
REFRIGERATOR PROBLEMS
WATER LEAKS
This is an issue that is mostly caused by a broken door latch or closure or water inlet valve. Luckily, we are skilled in fixing refrigerators that are leaking. Our repairmen stock our vans with the entire repair parts before setting out for repair services. This allows us to complete our repairs the same day that you ask for them.
ICE MAKER WON'T MAKE ICE
An ice maker that is not working is equal to useless. This is because it will not be of much help to you but repairing it would be important. Besides failing to make ice, a broken ice maker may be slow in making ice and at times it may produce smelly ice cubes. The cause of this problem is usually the temperature control in the freezer, broken water fill tubes or a broken water inlet valve.
LOUD/CONSTANT NOISES
With a refrigerator that is producing a loud noise, it may be annoying since it disrupts a peaceful environment. This is one of the major reasons why we get calls often to repair refrigerators that are noisy from our clients. The major reasons behind these loud noises are the condenser fan motor or the evaporator fan motor inside the refrigerator breaking down. Worry not. We will fix this issue for you.
WON'T START
If your dishwasher is not working please makes sure that you check if it is plugged in and all the circuit breakers are on to rule out the real issue. Nonetheless, they may not be a reason behind your refrigerator turning on but a broken compressor or the overload relay or the temperature control malfunction might be the reason why your refrigerator is failing. Call us when you experience such kind of problems.
BROKEN WATER DISPENSER
Even though we do not repair water dispensers often, there are those times when we get calls from our clients asking for repair services for them. Therefore, if your water dispenser breaks down, don't worry because we will repair it for you in no time.
TOO WARM/TOO COLD
Temperature plays a significant role in the refrigerator. However, if your refrigerator becomes too hot or extremely cold you should be worried because it is an indicator that there is a problem. This problem might be caused by a broken air inlet damper or the temperature control, or the thermostat. We fix these issues too.
DOOR LATCH/BULB PROBLEMS
This is a problem that leads to leakage and condensation issues to your refrigerator. It is brought about by a broken door closure or latch that is broken. Also, this problem may lead to food spoilage as it causes the refrigerator to lose temperature. We carry gaskets, hinges and seals that we use to repair the doors of your refrigerator and in no time, your refrigerator will be running again.