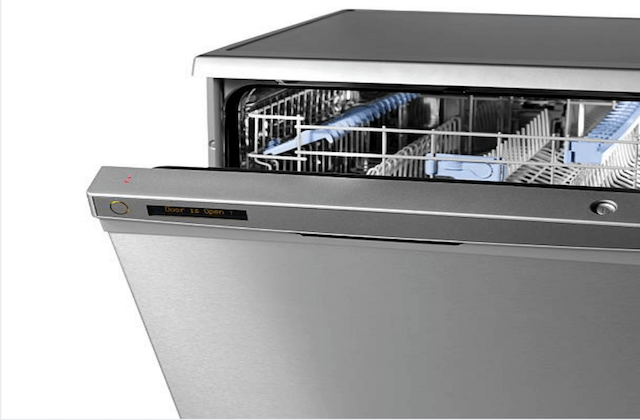 CALL FOR DISHWASHER REPAIR:
(530) 531-8673
A dishwasher is bound to break down and has many malfunctioning parts since it is put into a lot of use. It is depended on a lot for cleaning dishes and to some; it is a must-have appliance. However, when it breaks down, it becomes a real inconvenience. Nonetheless, you should not be stressed when your dishwasher breaks down when you have Chico Appliance Repair near you. You can call us any time and ask for our services.
DISHWASHER PROBLEMS
CONSTANT/LOUD NOISES
It is a problem that we rarely miss getting calls from our customers on our daily repair services. This is because it is common for many appliances. The reason behind this problem is a broken motor bushing, a broken washer arm bearing or broken pump housing. These are issues that can easily be handled by our skilled repairmen.
LEAKING WATER
There is always a reason behind your dishwasher leaking water. There are two major causes of leaking water. The first problem has to do with the water inlet valve that has broken down. This is a small issue that can be taken care of immediately when we get to your home. The other problem is about the door latch or closure that is broken. This part has to be replaced with a new one. We have all the parts of dishwasher brands including GE, Kenmore and Whirlpool that we can carry during our visits.
WON'T TURN ON
First and far most always ensure that your dishwasher has been connected properly by plugging in and ensuring that all the circuit breakers are on. If the problem is not originating from the connections, it implies that your dishwasher's door latch, switch, motor relays, electronic control or the thermal fuses are broken. They will be repaired and your dishwasher will soon be working as before.
WON'T DRAIN/FILL
For you to be assured that your dishwasher is working properly, it needs to fill and drain water after doing the dishes. However, if your dishwasher happens not to drain or fill with water, it means that there is an issue that is related to the spray arm, housing gasket, filter or water tube that is not working. The Chico Appliance Repair Company deals with these problems in a short period of time.
WON'T DRY DISHES
A dishwasher should dry dishes after cleaning them as it is built for these functions. Nonetheless, your dishwasher may fail to dry dishes if the heating element, or the thermal fuse or the rinse aid dispenser breaks down. These problems should not worry you any bit. This is because we will take care of them for you.
WON'T DISPENSE DETERGENT
A good dishwasher needs to dispense detergent throughout the machine for it to clean the dishes properly. However, there are those times when it may fail to spread soap throughout the machine and this could indicate that there is a problem. Either the bi-metal release or wax motor or the timer is broken. Our Chico Appliance Repair Company will have all these repairs done for you as soon as you ask for them.