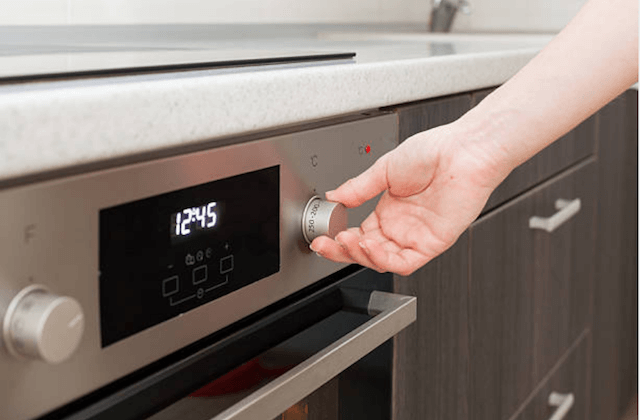 CALL FOR STOVE REPAIR:
(530) 531-8673
A stove breakdown would prevent you from preparing your favorite meal. Thus, you need to have it repaired as soon as you notice that it is malfunctioning. Chico Appliance Repair (www.chicoappliancerepair.com) offers same-day repair services to cooking appliances too. We fix all the brands and models of stoves and range hood related issues. For this reason, you should be less worried about the type of brand appliance that you are having because we got all of them covered. Additionally, we offer a 1-year warranty on labor as well as the manufacture parts that we use for repair.
STOVE PROBLEMS
WON'T IGNITE/TURN ON
Before concluding that your stove or oven has broken down, you need to ask yourself two questions. Is my stove plugged in and are all the circuit breakers on? These are the first things that you need to look into. If they are in good state, then check the pilot light on the gas models. Nevertheless, if the pilot light is in good condition but your stove is not lighting it means that there is a problem somewhere. Some of the known causes of a stove not igniting are the surface element, oven burner, broil element and igniter or bake that have broken down.
TIMER/PROGRAM ISSUES
When the timer or program settings on your stove fail to work, it is obvious that the control board will break down. For this issue, we replace the control boards with new ones. We take care of control boards for brands such as LG, Sears, GE and Kenmore among other common stove brands. Also, there is a 1-year warranty on the parts that we will use for repair.
BURNER/OVEN WON'T HEAT
Heat is a major component of an oven or burner. This is because they all need heat for them to work but if they fail to heat, it means that there is a problem. For the burner, if there is a broken element or burner switch or terminal block malfunctions, the burner will not heat. Equally, if the bake element or the oven sensor malfunctions, the oven will fail to heat or turn on.
OVEN IS TOO HOT
An oven bakes when it is hot and therefore, being hot is a requirement for a properly working oven. On the other hand, when an oven is extremely hot, you need to be cautious enough since it might get out of hands and things might go south. Usually, it is brought about by a broken sensor or thermal fuse. When trying to troubleshoot this issue, please be careful at all times.
IGNITER WON'T LIGHT
Your stove may glow but in the end, fail to light. It is a problem that is often caused by a broken surface igniter or temperature control or electronic control or the safety valve. These are the parts that we check when you call us complaining of this problem.
DOOR WON'T OPEN
Oven doors more so of the self-cleaning models have many issues. They fail to open after a cleaning cycle frequently. For this reason, the door latch, seal or the thermostat need to be examined to determine where the problem might be and be repaired or replaced.